Epoch Dragonfly 9 Defensive Shaft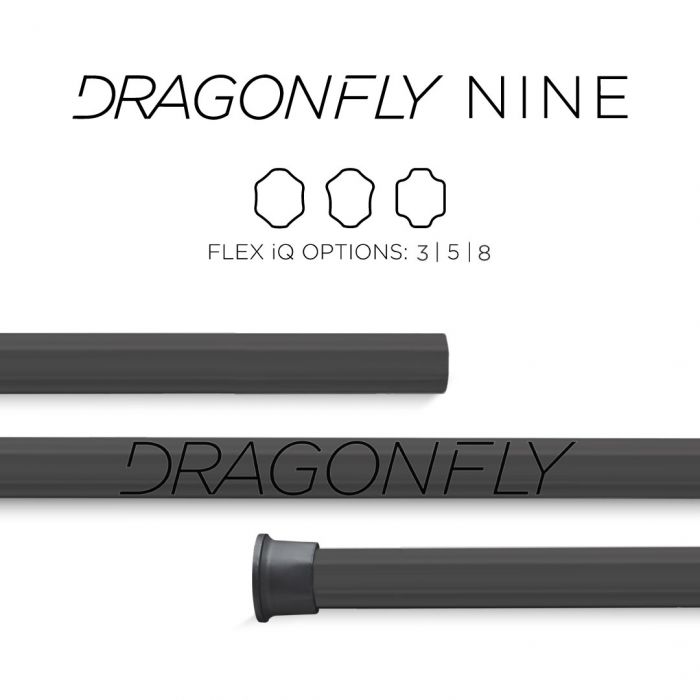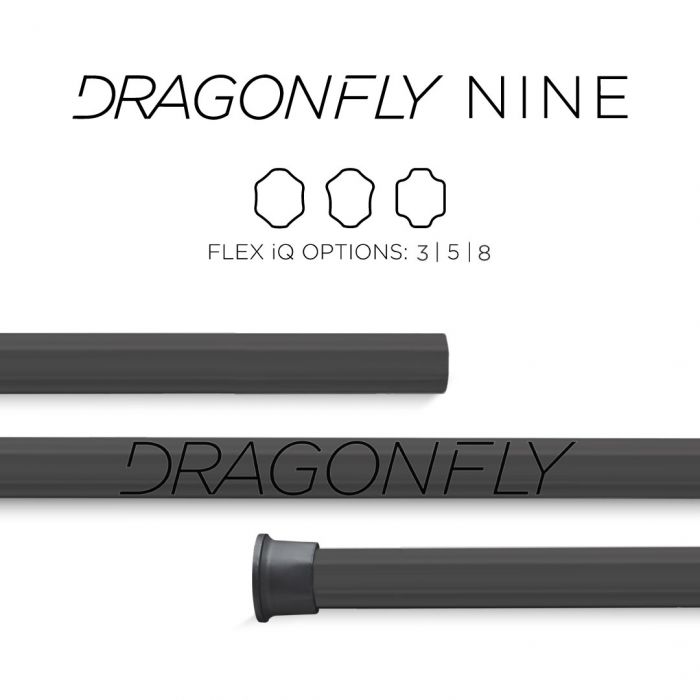 Epoch Dragonfly 9 Defensive Shaft
Epoch Dragonfly 7 X60 iQ8 Shaft:
New for 2018, the Epoch Dragonfly 9 Defense Lacrosse Shaft, joining the illustrious Epoch Dragonfly series of composite shafts.
The most technologically advanced shaft in the game, the Dragonfly 9 has built on years of design, innovation, and engineering. New to the 9 is the addition of HD Resin Technology and added flex iQ options, allowing for the most precise customization to one of your most important pieces of equipment. The HD Resin Technology optimizes mechanical strength and properties, especially in impact resistance. This gives the Dragonfly 9 increased durability, giving the player increased performance and an overall better shaft.
The Dragonfly 9 comes in 3 different geometries to allow the player to choose the shaft that they are most comfortable:
C60 –Traditional Concave Geometry. Most popular.

E60 –Ergonomic Geometry. Ultimate Control.

X60 –Xtreme Concave Geometry. Exceptional Feel
New for 2019, Epoch is offering an iQ 3 flex, designed for close defenders who defend hard, throw precision checks and look to get the ball up the field as quickly as possible. Engineered to be stiffer for when you are in close around the goal and when you need to throw a quick outlet pass from deep in the corner to get the ball up field. The iQ 8 is specifically designed to be used by the aggressive LSM or offensive minded defender. This Dragonfly shaft is strong enough to defend the goal and engineered to bring the ball across midfield for players looking for the assist or shot on goal. The iQ8 is a softer flex giving you more flex when shooting which will translate to more power for the 60" Dragonfly. Lastly, the iQ 5 C60xl is engineered for the close defenders who play outstanding defense but need extra mass for checks and using their shaft to drive the opposing team away from the net.
Epoch's Dragonfly 9 is one of the lightest carbon fiber shafts on the market, while still being dent resistant, extremely durable and backed by Epoch's industry-best 1-year warranty. Best of all, it is made right here is the US.